Hi, I'm Vanessa – Sex Therapist in Los Angeles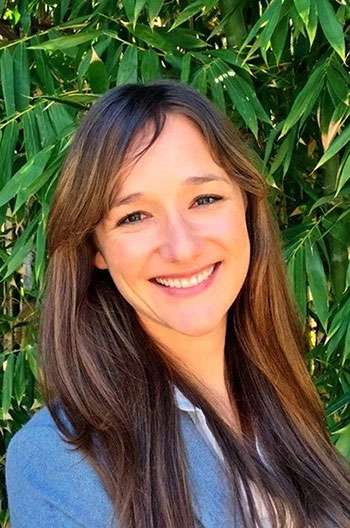 My practice consists of men, women, and couples seeking individual or couples counseling for relationship, sexual, and mental health issues. I treat individuals and couples with various sexual issues including low libido, differences in desire, sexual arousal disorders, sexual pain, sexual inexperience, sexual trauma, "sex/porn addiction" and infidelity/betrayal recovery. I also see many clients seeking treatment for non-sexual issues including but not limited to depression, anxiety, and stressful life transitions.
My Philosophy
I believe that healthy sexuality is integral to a healthy life and rich human experience. Sex and intimacy is a powerful and meaningful part of our existence, of who we are, how we experience ourselves and others. Intimacy is the backbone of our relationships and the health of our relationships, with ourselves or others. I believe that our connection to others is what carries and supports us through life!
About Me
I grew up in a sex positive home, where sex was seen as an integral experience to being human. It was celebrated and was not seen as something shameful or dirty. However, sex and sexuality came with a sense of responsibility. A responsibility to the self, to the health of your body, to the wellbeing of those you chose to be sexual with. It also was shared with me that human sexuality could not be easily defined by a narrow or normative explanation, as it was too limiting at best and destructive and detrimental at worst. I was taught to celebrate the diversity of sexuality and how people define that for themselves. Also – that sexuality was meant to be many things, playful at times, sensual at others, healing or humorous. Most of all it was meant to be fluid, experienced with openness, creativity, free of judgment, coercion or shame.
What to Expect in Therapy
My counseling style is honest, warm, and direct. As I work with my clients, I create an open and non-judgmental space to help reduce the shame, resentment and anxiety that can often accompany sexual and relationship issues. In my experience, when anxiety and shame is successfully addressed, the barriers to sexual fulfillment and health are identified and can be overcome through education, skill building, resources, and support. Additionally, negative past experiences or traumas, and destructive sexual narratives can be resolved, freeing the individual or couple to take a step forward towards healthy and fulfilling sexual and intimate relationships.
Education and Training
I have specialized training in sex therapy from UCLA, American Association of Sex and Couples Therapist as well as training in PACT (Psychobiological Approach to Couple Therapy). PACT was developed out of cutting-edge research in neuroscience, attachment theory and arousal regulation and helps partners build secure and intimate relationships. Additionally, I have training in Eye-Movement Desensitization and Reprocessing and have a strong background in mindfulness practices including Mindfulness-Based-Stress-Reduction and Acceptance and Commitment Therapy.
Is therapy right for you? Let's find out! | Schedule Your Free Call
Finding the right therapist is one of the most important elements to your recovery and health. Let's talk over the phone to see if therapy is right for you and if we are a professional match. No matter what you decide, know that this first step puts you on the path to a healthier, happier you!
Education
+ B.A in Psychology from University of San Francisco – Summa Cum Laude
+ M.A, in Psychology
+ M.A. in Clinical Psychology with an Emphasis in Marriage & Family Therapy
Licensed
+ California Licensed Marriage and Family Therapist and Sex Therapist (CA License #103694)
Professional Affiliations and Memberships:
+ American Association of Sexuality Educators, Counselors, and Therapists (AASECT)
+ California Association of Marriage and Family Therapists (CAMFT)
+ Psychology Today

Certifications & Training:
+ Sex and Couples training from Dr. Walter Brackelmann at UCLA: American Association of Couples and Sex Therapists (AACAST)
+ Sex therapy training from the Institute for Relational Intimacy
+ PACT Level II Therapist (Psychobiological Approach to Couple Therapy)
+ Training in Seeking Safety–an evidence-based treatment for co-occurring diagnoses of trauma and substance abuse.
+ Trained in Eye Movement Desensitization and Reprocessing (EMDR) through EMDR International Association (EMDRIA)
+ Sex Addiction training from Center for Healthy Sex (CHS)
+ Additional training in Cognitive-Behavioral Treatment, Mindfulness-Based-Stress-Reduction, Attachment Trauma, addiction recovery and Sensorimotor therapy.
+ Certified HIV/STI/Sexual health counselor from San Francisco Aids Foundation

Let's Connect